Irrigation in Kenya plays a crucial role in agriculture and food production, allowing farmers to grow crops year-round and increase yields. The country has a diverse range of irrigation systems, including surface, subsurface, and water-lifting methods.
Irrigation is a critical component of agriculture in Kenya that helps farmers to grow crops in a sustainable way. Irrigation helps to conserve water and provide a consistent water supply to crops, even during times of drought. In Kenya, farmers are increasingly turning to irrigation to improve their yields and ensure food security.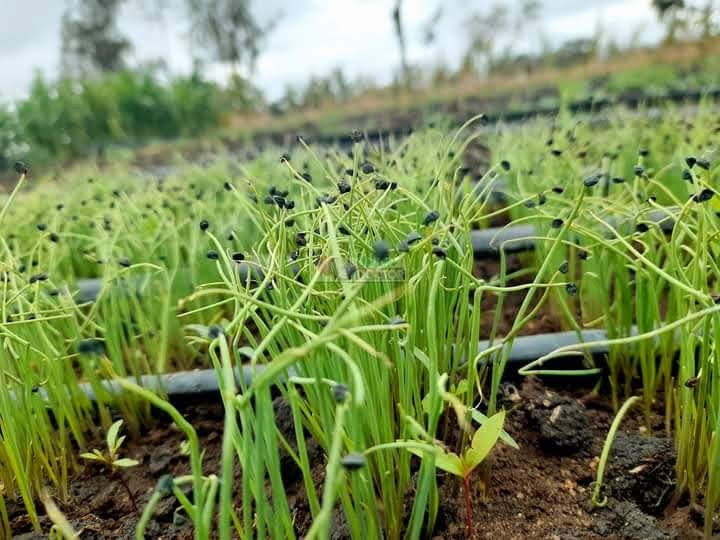 Irrigation in Kenya is mainly done through surface water (rivers, dams, and lakes) and groundwater (wells and boreholes). Surface water is used mainly for large-scale irrigation systems, while groundwater is mainly used for small-scale irrigation systems. The government of Kenya has been investing in irrigation infrastructure, including dams and reservoirs, to ensure that farmers have access to adequate water for irrigation.
Another significant trend in irrigation in Kenya is the shift towards sustainable methods that conserve water and improve crop yields. For example, many farmers are adopting precision irrigation, which uses sensors and software to optimize the amount of water used. This method not only reduces water usage but also improves crop yields and reduces labor costs.
Types of irrigation used in Kenya
There are several different types of irrigation used in Kenya to meet the diverse needs of the country's agricultural sector. Surface irrigation is the most common type of irrigation used in Kenya. This involves using canals, dams, and reservoirs to distribute water to the fields. This method is popular in areas with good water availability and is suitable for small-scale farming.
One of the most common forms of irrigation in Kenya is surface irrigation, which uses gravity to distribute water over fields. Flood irrigation is the simplest form of surface irrigation and is used on flat or gently sloping land. Border strip irrigation is another popular surface irrigation method, where water is channeled into narrow strips along the field's borders.
Subsurface irrigation, on the other hand, involves the use of underground pipes and wells to bring water to the roots of crops. This method is less labor-intensive than surface irrigation and can be used in areas with poor water availability. Drip irrigation is a form of subsurface irrigation that is highly efficient, as it delivers water directly to the roots of the plants, reducing evaporation and runoff.
Water-lifting methods are another important form of irrigation in Kenya. These include the use of pumps, whether powered by electricity or fuel, to lift water from rivers, dams, or boreholes to the fields. This method allows farmers to grow crops in areas that would otherwise be too dry.
Sprinkler irrigation is a popular choice in Kenya due to its ability to deliver water to crops directly. This method involves pumping water from a source to the fields, where it is then sprayed onto the plants. This method is suitable for large-scale irrigation and is often used in areas with limited water availability.
Drip irrigation is another popular choice in Kenya. This involves using pipes to distribute water directly to the plants, allowing for efficient water use. This method is suitable for large-scale farming and is a great way to conserve water resources.
Fog irrigation is a relatively new method of irrigation in Kenya. This method involves using foggers, or fog cannons, to disperse water onto crops. This method is ideal for areas with limited water availability and is suitable for large-scale farming.
In addition to surface and groundwater, farmers in Kenya are increasingly using other sources of water for irrigation, such as rainwater harvesting, water recycling, and desalination. Rainwater harvesting is a cost-effective way to capture and store water for irrigation, while water recycling is used to treat wastewater and reuse it for irrigation. Desalination is a process of removing salt from water, which is an important source of water in coastal areas.
Irrigation in Kenya is an important tool for farmers to ensure their crops are adequately supplied with water. In a country that struggles with droughts and water scarcity, irrigation is crucial for sustaining crop production and agricultural livelihoods.
Overall, irrigation in Kenya is a vital aspect of agriculture, and it's essential to the country's food security and economic development. With the introduction of new technologies and sustainable methods, irrigation is set to become even more crucial in the future.
No matter what type of irrigation is used, it is important for farmers in Kenya to use water resources responsibly. By using water efficiently, farmers can ensure their crops are adequately supplied with water and can help sustain the agricultural industry in Kenya.